Mindset Breakthrough Coaching



Are you ready to identify and break through your limiting beliefs? Have you noticed that even though you know what you need to be doing, it doesn't always translate into the results you were looking for?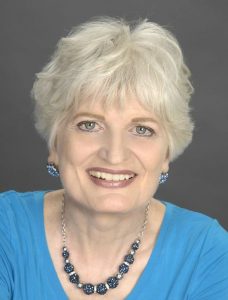 We all have within us tremendous potential just waiting to be unleashed – everything we need to be powerful and creative. But often we limit ourselves by the way we think and behave – yet we don't realize we're doing it. This is caused by our unconscious paradigms or our unconscious patterns.
Through mindset breakthrough coaching, we get to bypass these patterns and connect to your super conscious. This connection will help to shine a light into these dark corners and help you see new possibilities for yourself and your life. Your mind will be stretched and expanded.
The essence of the spiritual journey involves overcoming boundaries we place on ourselves and our possibilities and potential. This opens us to the infinite, where anything is possible, where you can truly create the life of your dreams. This process of spiritual unfolding is holistic, embracing the body, emotions, mind, and spirit.
I work with clients all over the world to help them understand who they really are, what they're capable of and what they need in their lives to feel happy, at peace, fulfilled and prosperous.
Every session is unique to your needs. As you explore your infinite possibilities, you will get clearer on your life purpose, unleash your inner potential, uplifting you to live life to the fullest.
If you resonate with what you've read on this site and you want to know more about mindset breakthrough coaching, please email me at charlene@charleneday.com and I'd be happy to set up an initial zero cost "rapid change" session with you. I'll normally be in touch within two working days.
After many years of experience, I find many clients prefer to be coached on the phone. Coaching by phone is very convenient and means no time is lost traveling. Almost all my clients now opt for phone and email coaching which also allows for a more global connection.
After an initial consultation, a coaching schedule will be developed to fit your own individual requirements. You will call me a number of pre-arranged and mutually convenient times each month, for a series of coaching sessions. During this time, we remain in contact by email and I will respond to your emails to me.
My fees are variable, depending upon whether the coaching is personal or corporate and upon your individual circumstances.
For you entrepreneurs – Create a Purpose Driven Vision Board



Do you know what a Vision Board is?
It's a way to manifest your dream life. When you make a Vision Board, you get clear on what you want to create in your life.
Once you get clarity, you select images and words from magazines and paste them on a big poster board. Seeing this board each day aligns your brain with the outcomes you most want to attract. (Oprah, Ellen DeGeneres and Katy Perry all swear by Vision Boards).
It sounds pretty simple. (And yes, there is a process to make your Vision Board more powerful.)
So why doesn't everyone create Vision Boards?  Well in my experience as a coach, most of us never make the time to go inside to do it. We let our busy, distracted lives keep us, well, busy and distracted. 🙂
It is time to change that.
That's why I created a CREATE YOUR LIFE VISION BOARD WORKSHOP.  It's a full day immersion for you to focus on your authentic life, core clarity and ideal outcomes.
Please email me at charlene@charleneday.com to find out more.
Check out the other leadership programs:
Leadership Training
Increasing Productivity
Focus Into Results