Public Speaking – Seminars and Workshops by Charlene Day 416-630-7030
Charlene is an accomplished public speaker. She will engage and entertain your group at: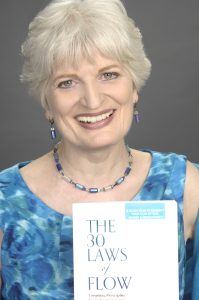 Lunch & Learn sessions
1 hour seminars
½ and full day workshops
Choose from one of the topics below or let Charlene customize a presentation for your group.
Live Longer, Feel Younger – Recent Breakthroughs in Staying Healthy
The route to health is through your cell's well being. Learn about the four key mechanisms and what you can do to protect your cells so you will live longer and feel younger.
Vitality Secrets
Find out the true meaning of health, how to beat stress, and how to improve your stamina. These secrets open up endless opportunities. Don't miss this chance to become more productive and healthy.
Tune Up Your Immune System
Tune Up Your Immune System will highlight the body/mind connection and introduce the cast of "players" in the daily drama of immunity. Learn how you can play an active role in the outcome of this drama.
Women's Wellness
This overview will cover all women's issues from PMS to Menopause and the symptoms associated with these stages. A myriad of natural remedies will be appraised.
Are you Confused?
Are you Confused? explores the impact of pollutants, refined and processed foods, stress related foods, and the controversy around vitamin supplementation.
Awakening the Dreamer, Changing the Dream
A totally unique workshop–live facilitation and participant interaction to create a world that works. Discover new opportunities to make a real difference.
Clarifying your Passion and Purpose
Through a series of exercises, you will become clear on defining your purpose and your passions will be become more obvious to you.
The Six Secrets of Success
Learn six factors that we all have access to but many rarely develop
7 Power Habits to Magnify Your Flow of Time, Money and Productivity
Change your thinking and strategies using timeless principles to create success.
Developing Your Vision and Mission
Your vision and mission are the bedrock of any business. Learn how to develop powerful ones that guide you in to the future.
Visualize Your Way to Victory
Visualizations are an important part of your action steps in the goal achieving process. Learn how to make them powerful.